---
When it comes to breast health—and breast cancer prevention, diagnosis, and treatment—knowledge is power.
We provide the information you need to manage your risk and live well.
At the Middlesex Health Comprehensive Breast Center, we provide complete breast health care to women at all ages and levels of risk. From prevention and screening through diagnosis and treatment — we are committed to detecting breast cancer at its earliest stages, when it is most treatable. 
The Comprehensive Breast Center is unique in that it brings together all of our breast health services under one roof. Multiple procedures — such as mammograms and ultrasounds — can be done in the same day, and it allows for unparalleled communication between our surgeons and other care providers.
A screening mammogram is done once every year - no sooner than 366 days apart.
Multiple pictures are taken by a technologist and read by a Radiologist at a later time - usually within 1-2 working days. That report is available on MyChart after it is read by a Radiologist.
This is routine screening imaging, and is covered by insurance, usually with no copay/deductible or a $20 copay.
A screening mammogram may be ordered only if there are no areas of concern in the breast on examination or on your last mammogram.
If there is an abnormality on your screening mammogram, you may be called back for additional pictures - a "DIAGNOSTIC MAMMOGRAM" (see reverse). It is possible that your insurance company could choose to bill you for copay/deductible for the screening mammogram if it is abnormal.
This exam is needed for complete evaluation of a breast problem - a breast mass or other abnormality found on examination or screening mammogram or for follow up after a recent breast biopsy.
At the time of this type of mammogram, pictures are taken by a technologist and read by a Radiologist while you wait. If additional pictures are needed, they are taken at that time. Also, sometimes an ultrasound of an area will be done. You will be informed of the results before you leave.
This is covered by your insurance, however copays and deductibles will apply.
It is also common to have a diagnostic mammogram done for 3 to 5 years after a cancer diagnosis/surgery.
Your imaging recommendations will be discussed with you by your breast surgeon.
Middlesex Health offers financial assistance to those who qualify. For more information or to request a financial assistance application, please contact our Financial Counselors at 860-358-2402 or visit our website, MiddlesexHealth.org/financialassistance
Cutting Edge Technology
The Middlesex Health Comprehensive Breast Center offers SCOUT® radar localization technology to treat women diagnosed with early-stage breast cancer or noncancerous breast abnormalities.. 
SCOUT® allows you to forgo a wire localization, which can sometimes cause discomfort and anxiety in patients. Instead of wires, SCOUT® uses a reflector about the size of a grain of rice. It can be placed in the area of concern up to 30 days before surgery. The reflector isn't externally visible, and placement does not restrict your movements. 
During your surgery, nonradioactive radar waves are used to detect the reflector within your breast and guide your surgeon to the precise site of your abnormality,increasing the likelihood of complete removal.
When cancerous tumors are accurately located during the first surgery, potential additional treatments, such as chemotherapy and radiation therapy, can occur sooner.
Locations
1 Specialty Care Location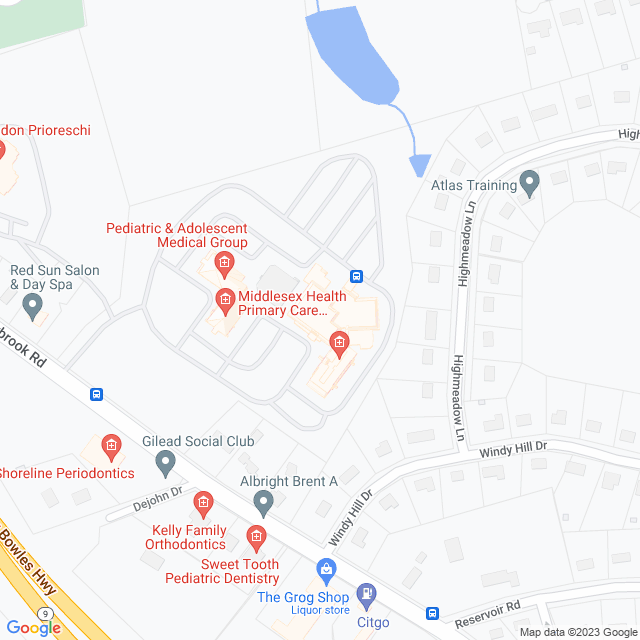 Our program is accredited by the National Accreditation Program for Breast Centers. Learn more about how this enhances the quality of your care: