---
Exceptionally precise, minimally-invasive treatment for gynecologic cancer - so you can get back to doing the things you love.
At Middlesex Health, our expert gynecologic (GYN) surgeons use the da Vinci® Robot to perform more precise, more efficient, more effective cancer surgeries. This robotic surgical system, which is entirely controlled by the surgeon, has more flexibility than traditional open or laparoscopic procedures. It also provides your physician with a high-definition, 3D view of the surgical area throughout the entire procedure.
There are many benefits to da Vinci® Robot-Assisted Surgery when compared to open surgery and older laparoscopic techniques.
Additionally, in the past, open surgery was the only option for some GYN cancers. The da Vinci® system can be used in most cases, so more women than ever have access to the most advanced treatment.
| | |
| --- | --- |
| Open GYN Surgery | da Vinci® GYN Surgery |
| Large incisions (6-12 inches), leading to large scars and more trauma to the body | Small incisions (1-2 cm), leading to minimal scarring and less trauma to the body |
| Leads to need for heavy pain medication during recovery | Much less pain during recovery |
| Higher risk of infection and blood loss | Lower risk of infection and minimal blood loss |
| Recovery period of up to six weeks | Recovery period of just days |
da Vinci® Robot-Assisted GYN surgery is one of three surgical options for women with cancers of the cervix, endometrium, ovaries, vulva, and vagina.
Your doctor will discuss the options with you and help you determine the best possible course of treatment.
Your Care Team
Locations
Middletown, CT


860-358-2850
Specialties / Areas of Care
Locations
Middletown, CT


860-358-2850
Locations
1 Specialty Care Location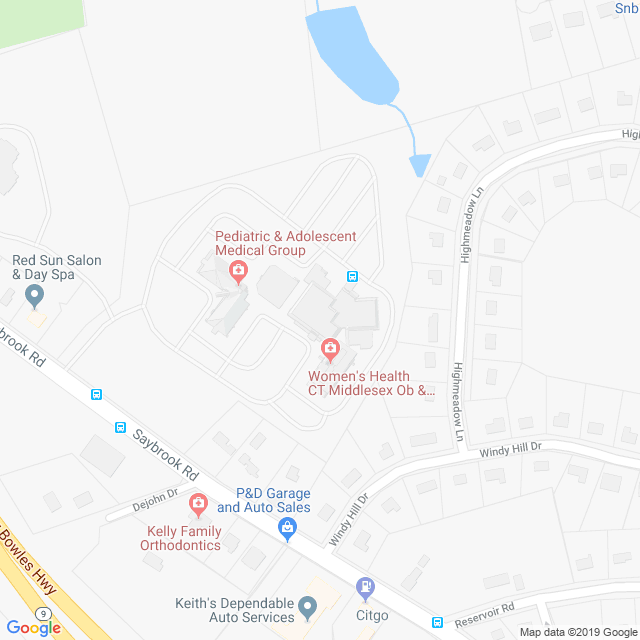 Learn More About Your Cancer
If you are undergoing surgery for a gynecologic cancer, you may also be receiving care from our Cancer Center. Click the link below to learn more about our treatment and support programs.