---
Urgent Care During the COVID-19 Pandemic
We are here for you and your family at all three of our urgent care offices.
If you need immediate medical attention for a non-life threatening concern, it is safe to come to an urgent care office. We are going above and beyond even our normal commitment to providing care in a safe, clean environment.
For Providers
If you are a provider on the medical staff for/affiliated with Middlesex Health and need to refer a patient to Urgent Care for COVID-19 testing, please click here.
Immediate, high-quality treatment. No appointment needed.
Middlesex Health's three Urgent Care clinics provide immediate treatment for illnesses and injuries that are not serious enough for an emergency room visit.
Our urgent care clinics are open seven days a week and are supported by a health system you can trust. If you do not have a primary care provider or if your condition requires additional treatment, we can quickly arrange for follow-up care with one of the many specialists in our network.
Most insurance plans are accepted, and there is no appointment necessary. Our friendly and compassionate medical team provides the high-quality care you have come to expect from Middlesex Health.
Asthma
Back pain
Bladder infections
Bronchitis
Bruises / Cuts
Cold / Cough / Sinus pain
Earaches
Eye irritation
Flu
Insect bites or stings
Minor burns
Minor sports injury
Mono
Pink eye
Pneumonia
Rashes
Sexually Transmitted Diseases (STDs)
Sore throat / Strep throat
Sprains / Strains
Blood tests
Earwax removal
EKGs
Minor fracture care / Splinting
PPD skin tests
Skin Abscess drainage
Stitches
Suture removal
Telehealth visits
Testing for COVID-19
Tetanus vaccination
Urinalysis
Workers compensation injuries
Wound care
X-rays
I tried CVS's minute clinic first. I will not do that again. You'll always be my first choice from now on - A Middlesex Health Urgent Care Patient
---
Frequently Asked Questions
Middlesex Health will accept and bill any insurance plan - Learn More
In addition to the wide range of health insurance plans accepted, Middlesex Health Urgent Care offers flat-rate fees for self-pay patients (Example: PPD placement and reading, Pre-Employment Physical, Camp Physical)
Please Note: We cannot accept cash payments for services provided to patients with health insurance coverage.
Driver's license or photo ID

Insurance information

Payment for co-pay or self-pay

List of medications, allergies, past surgeries

Any forms that need to be filled out for schools, employers, etc.

Parental Authorization Form (for minor without a parent present)
Should I go to Urgent Care or the Emergency Room?
Urgent care, or walk-in clinics, help fill a vital gap when you become sick or injured, but your regular doctor is not available, and you can not wait for an appointment.
If you are experiencing mild symptoms, such as a temperature below 100 degrees, aches, pains, a mild cough, etc. Start by simply getting some rest, drink plenty of fluids, take over-the-counter medications like Tylenol, if needed, and monitor your symptoms.
If your symptoms are not getting any better over time or worsen, and you feel you need to be seen by a doctor, the first step is to call your primary care physician. Many of Middlesex Health's primary care physicians offer virtual visits and can assess patients by phone or video call fairly quickly.
However, if you need immediate after-hours care, our urgent care clinics can treat various conditions. Our clinics have far shorter wait times than the Emergency room and cost less. 
You should call 911 or come right to the Emergency Room if you have severe pain or sudden onset of severe symptoms, a fever that won't break, or "something doesn't work," like you're unable to move an arm or leg or breathe normally. This includes if a person has a severe injury or allergic reaction if they pass out or experience any signs of a stroke or heart attack.
Locations
3 Specialty Care Locations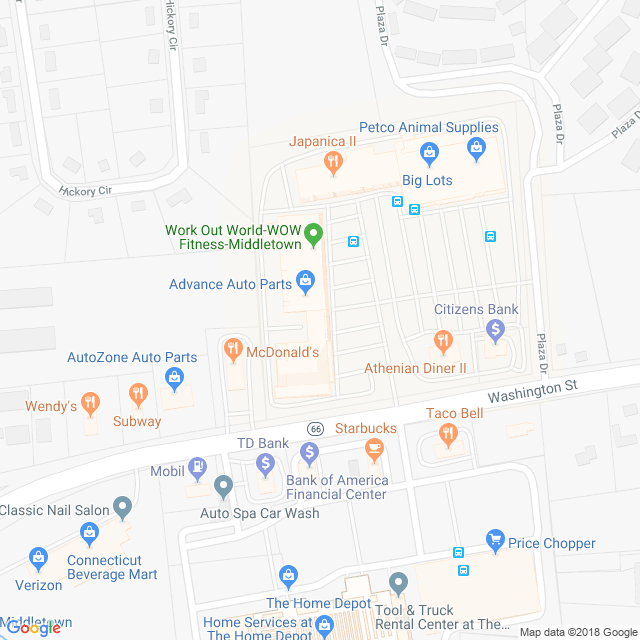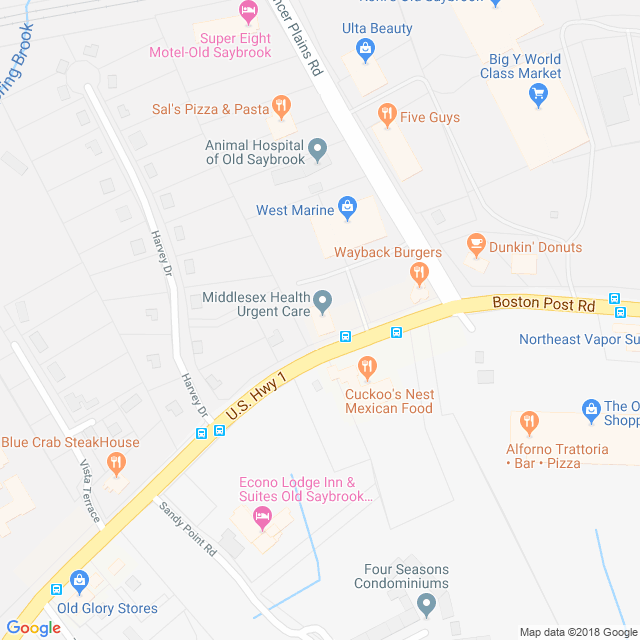 Always dial 911 in an emergency