---
COVID-19 Messages for Our Families
Appointments
Our goal is to keep you and your family as safe as possible. Therefore, all appointments are currently being completed over the phone. If you call with questions or to schedule an appointment, please leave a message on our voicemail. We will get back to you as soon as possible.
If you have a scheduled appointment, WIC staff will contact you with details before your appointment time and the expiration date of your benefits. If you need to schedule an appointment or are interested in applying for the program, please call us at 860-358-4070 or send us a message, and we will be happy to assist you.
For Current Participants
There are several ways to check your current balance:
Get More COVID-19 Information from Middlesex Health
WIC—the Women, Infants and Children Program—is a nutrition program that helps pregnant women and families with babies and young children eat well and stay healthy.
The WIC Program is here to help:
Pregnant women

Breastfeeding women, up to one year after delivery

Postpartum women, up to six months after delivery

Infants and children up to the age of five, including foster children
Families receiving HUSKY A or SNAP
For information about income requirements for eligibility, click here.
Funding for healthy foods such as milk (cows milk, Lactaid or soy milk), eggs, cheese, yogurt, 100% juice, whole grains, fortified cereals, beans and peanut butter, fruits and vegetables, infant formula, cereals and jar foods

Benefits are loaded to an EBT card, which can be used at grocery stores and many pharmacies. 

Support and information about breastfeeding your baby

Information about nutrition and health to help you and your family eat well and be healthy

Help in finding health care and other community services

Farm market checks for fresh fruits and vegetables (available in summer months)
Our WIC Program staff can help you make an appointment or check to see if you are eligible for the program. To reach us, you can: 
Please note that, due to the COVID-19 emergency, all appointments are taking place over the phone. Please contact us to learn more.
We are planning to partially re-open our offices starting October 1, 2020.
Main Location
The main office is located at 8 Crescent Street in Middletown, CT.  The office is open Monday, Wednesday, and Thursday from 9 am–4:30 pm, Tuesday from 8 am–6 pm, and Friday from 8 am–2 pm.
Shoreline Outreach Location (TEMPORARILY CLOSED)
We have a secondary location at the United Methodist Church on 12 Commerce Street in Clinton, CT.  It is open on the first Tuesday of each month from 9:30 am—5 pm. It is also open on the 2nd Thursday of each month from 9:30 am–3:30 pm.  
Please call us at 860-358-4070 or send us a message for more information about our locations and hours.  
There are a number of ways that the WIC program can support your family's health. Whether you are looking to learn more about breastfeeding or find supplemental foods, our team is here for you and your children. For example:
WIC helps new moms with breastfeeding.

WIC families learn about nutrition, healthy meals and snacks.
WIC helps families make their money go further.
WIC helps families get access to nutritious foods.
WIC women are more likely to have healthy babies.
WIC children get a head start on health.
WIC helps families to learn about other resources and services in the community.
Locations
2 Specialty Care Locations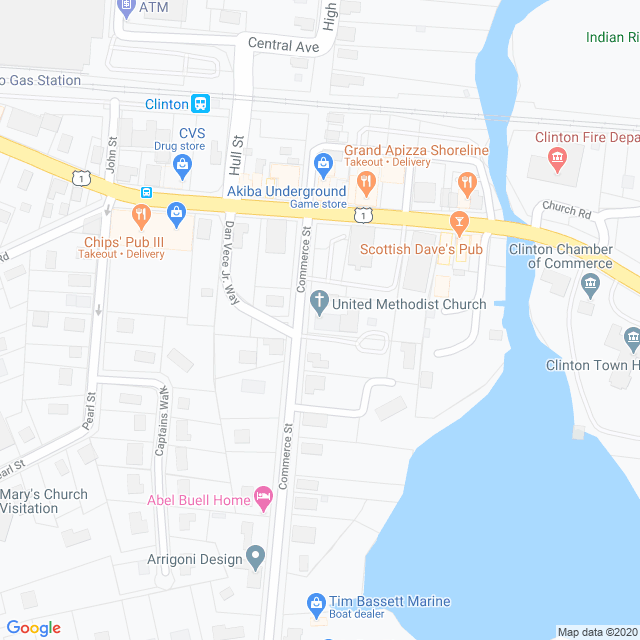 Connect to local organizations that can help you and your family stay healthy, safe and secure.
Get Started