---
At the Middlesex Health Comprehensive Breast Center, we provide state-of-the-art treatment and compassionate care, from screening to survivorship.

Our multidisciplinary team of breast health specialists is dedicated to achieving the best outcomes. We utilize comprehensive diagnostic procedures and advanced treatment technologies, all while providing a wide range of supportive services.  From custom risk monitoring strategies to personalized follow-up care, the Comprehensive Breast Center team is committed to meeting your unique physical and emotional needs.
Our online Learning Center has up-to-date, evidence-based information about numerous topics related to breast cancer, including diagnostic tests, treatment options, managing side effects, and more.
Visit the Learning Center
These resources are not a substitute for the guidance of your physician but can help you learn more about breast cancer and what to expect during treatment. All content is provided courtesy of the Mayo Clinic Health Library.
Early detection and intervention are essential to effective breast cancer treatment. Knowing the signs and symptoms can help determine when to contact a health care provider.
What to Watch For:

Lumps or thickening in the breast or underarm area that feel different from nearby tissue
Changes in size and/or shape of your breast, including unusual swelling
Persistent breast pain not associated with your menstrual cycle
Nipple pain or an inverted nipple (nipple turned inward)
Changes to the skin over your breasts, such as dimpling or thickening
Rashes, skin irritation, flaking, peeling, or scaling of the nipple or skin over your breast
Discharge from the nipple, other than breast milk
For men, ANY lump in the chest or breastplate area
It can be stressful to notice a change in your breast, but it is essential to remember that most breast changes are not cancerous. Still, it is vital to make an appointment with your physician if you recognize any of these signs or symptoms - even if you just had a screening with expected results.
A breast cancer risk factor is anything that makes it more likely you will get breast cancer. Some risk factors are related to genetics and family history, while others are related to environment and lifestyle. 
Factors that are associated with an increased risk of breast cancer include but are not limited to:
Being female

Increasing age

Personal history of atypical breast conditions

Personal history of breast cancer

Family history of breast cancer

Inherited genes that increase cancer risk

Radiation exposure

Drinking alcohol

Obesity

First pregnancy at an older age

Never having been pregnant

Post-menopausal hormone therapy
The Comprehensive Breast Center also offers an innovative Hereditary Risk Assessment Program. Click here to learn more about whether this program could be helpful to you and your family.
Available diagnostic technologies include:
Ultrasound
Mammography
Breast MRI
Molecular Breast Imaging (MBI)
Breast Biopsy (Ultrasound guided, stereotactic, or MRI guided)
Surgical Oncology
Surgical oncology - or cancer surgery - can be used for diagnosing or treating breast cancer. There are several different types of procedures:
Biopsy: Removing a small sample of breast tissue to use for diagnosis
Lumpectomy: Removing areas of abnormal or cancerous tissue while preserving healthy tissue (breast-conserving surgery)
Mastectomy: Removing all of the tissue of the right, left, or both breasts to treat or prevent cancer
Surgery may be used in combination with radiation or chemotherapy, or it may not be used at all. Your physician will discuss which procedures are correct for you, depending on your risk factors or the type and stage of your cancer.
Learn more about Breast Surgery at Middlesex Health
Reconstructive Breast Surgery
Reconstructive surgery can enhance your physical and emotional healing after surgery, helping restore your sense of well-being and femininity. Whether your treatment requires total mastectomy or lumpectomy, there are various options, including traditional breast implants and oncoplastic surgery.
Oncoplastic Surgery
Oncoplastic surgery combines cancer and reconstructive surgeries into a single procedure. During this one-time surgery, cancerous tissue is removed, and the remaining tissue is sculpted to create a natural appearance. Your surgeon may also reshape your healthy breast to ensure your breasts are symmetrical.
Oncoplastic surgery is performed before any radiation treatments; this helps you avoid wound healing complications that can occur after radiation.
Medical oncology involves chemotherapy, hormonal therapy, and targeted therapies - designed to attack cancer cells without impacting healthy tissue - to treat cancer and its related symptoms.
The board-certified medical oncologists, nurses, and technicians at Connecticut Oncology Group provide the most effective, advanced care with warm, personal attention and support for patients and their families. In addition, your medical oncology team will work closely with your other providers and help provide access to clinical trials. 
Radiation oncology is the highly-controlled use of radiation to cure or treat your cancer symptoms.
Deep Inspiration Breath Hold
The deep inspiration breath hold method can help make radiation therapy safer for women who have cancer in their left breast.
Deep inspiration breath hold (DIBH) is a technique used to synchronize the delivery of radiation with a patient's breathing. Precision technology allows the radiation beam to be turned on and off based on the position of your chest when you take, hold, and release a deep breath.
Radiation therapy targets tumors—but it can also impact nearby healthy tissue. Because the left breast and the heart are very close together, there is a risk that healthy heart tissue could be damaged during breast cancer radiation treatment. This damage can lead to heart problems in the future.
With DIBH, radiation is only delivered to the tumor when the breast tissue and heart tissue are furthest apart—when you have taken a deep breath. This reduces the amount of radiation to the heart.
Treatment is Unique for Every Patient
It is important to remember that every patient—and every cancer—is unique. This means that your doctor will look at whether DIBH is appropriate for your customized treatment plan. If DIBH is not right or necessary for you, your doctor will share why and explain which approach to treatment is best—and safest—for you.
If your treatment plan for cancer includes radiation therapy with DIBH, your doctors and radiation therapists will guide you through the treatment planning process. During this time, your care team will use a CT scan and sophisticated sensors to track your breathing. These measurements will be used during treatment to ensure that radiation is only delivered when you have taken a deep breath in and your heart is out of the way of the radiation beam. 
Throughout each treatment, your team of radiation therapists will be available for support and guidance.
If DIBH will be a part of your cancer treatment—or the treatment of a loved one—you will receive education, instructions, and support before, during, and after therapy. Your doctors, nurses, and radiation therapists will be able to answer any specific questions you may have. 
Locations
2 Specialty Care Locations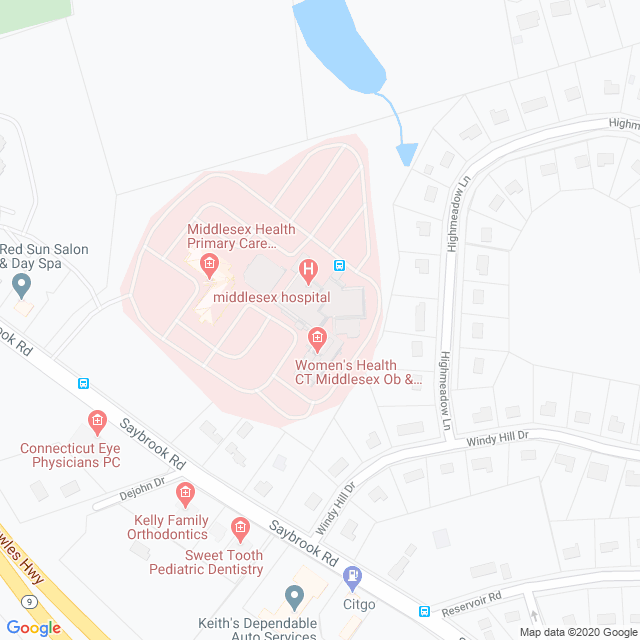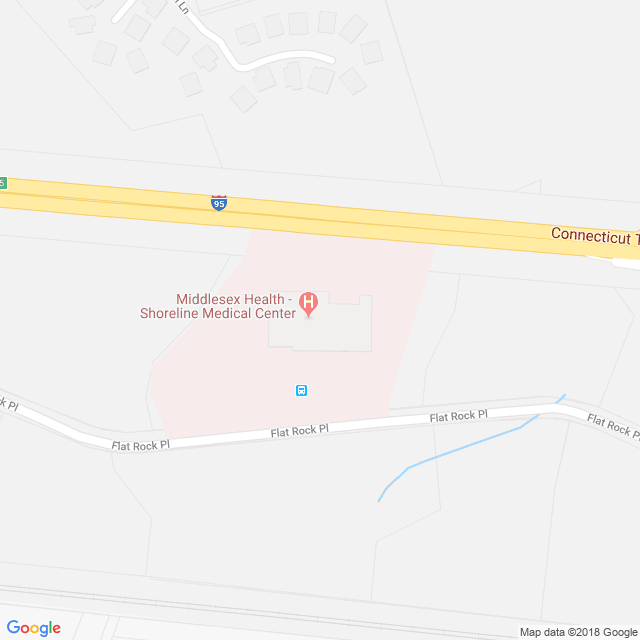 Our program is accredited by the National Accreditation Program for Breast Centers. Learn more about how this enhances the quality of your care: