---
Helping you heal with dignity and respect.
The Middlesex Health Wound and Ostomy Center is dedicated to the successful treatment of chronic, non-healing wounds and the management of ostomies. It is our goal to improve the lives of patients by offering a comprehensive clinical program that emphasizes the preservation of our patients' dignity and self-respect.
We understand that each patient—and their entire team of health care providers—relies on us to provide the resources necessary to meet their health care needs. Our staff is committed to providing our community with the most current diagnostic and therapeutic approaches to wound healing.
Our Approach
Chronic wounds create a complex set of challenges. Our goal is to help the healing begin.
We take a planned, systematic approach to wound care and use a full range of services for effective wound treatment. These services are designed to ensure efficient, standardized care. But they also give us the flexibility to develop individualized treatment plans that take into account all the factors that may impact how your wound heals.
Our specialized team of health care professionals treats many types of wounds, including:
arterial wounds
burns, including post-radiation wounds
chronic venous ulcers
diabetic foot ulcers
lymphedema wounds
pressure ulcers
traumatic or infected wounds
Our Services
Wound care diagnostic and therapeutic steps may include:
Assessment, including past medical history and medications

Risk screenings

Infection control
Debridement (removing dead tissue to promote healing)
Application of appropriate dressings
Bioengineered skin and collagen products
Referrals (as needed) to other medical specialties, such as
Patient, family and/or caretaker education
What is an ostomy?
An ostomy is a surgically-created opening in the body that allows your body to eliminate waste. Ostomy surgery leads to the creation of a stoma, which is the actual end of the small or large bowel that protrudes through the opening in the abdomen.
Whether temporary or permanent, ostomy surgery (e.g. colostomy, ileostomy, urostomy, ileal conduit) results in an alteration of bodily function. Our staff are experts in the assessment and evaluation of ostomies.
What types of care are available for patients with ostomies?
Our ostomy care services include:
Teaching and counseling before and after surgery
Stoma site selection, to make sure that the stoma is created at the most manageable place on the body
Post-operative skin and stoma assessment and management
Selection and teaching of appropriate appliance/pouch techniques
Patient and family education and support
Our Online Learning Center also has helpful information about adjusting to life with an ostomy.
Locations
1 Specialty Care Location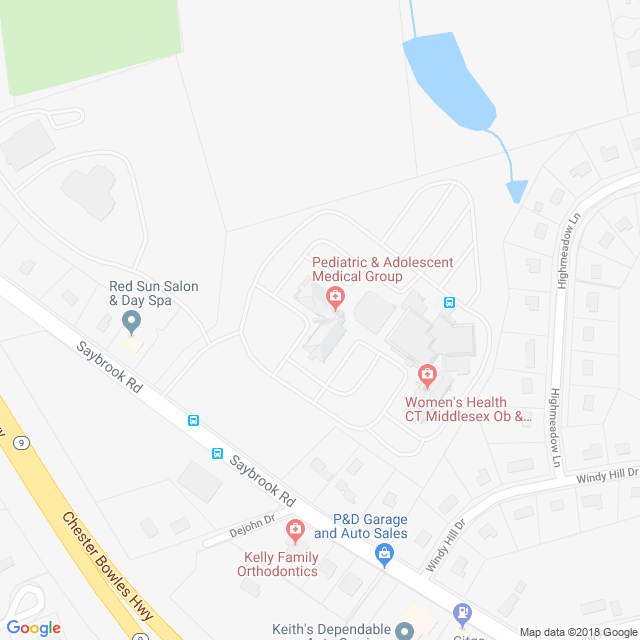 Frequently Asked Questions
For most people, wound healing is a natural process. But for some, it becomes a complex medical problem requiring specialized treatment and care. There are two sets of factors that can impede the healing process. These include local factors and systemic factors.
Examples of local factors include:
prolonged pressure on the wound

a dry environment at the wound site

infection

localized tissue death (necrosis)
Systemic factors are those that may be affecting the patient's entire body, including:
age

body type

the presence of ongoing or chronic disease

poor nutrition

poor circulation or vascular disease

effects of medication
If you have a non-healing wound, we offer some of the most state-of-the-art treatments to help you begin the healing process. 
No referral is necessary, unless your insurance plan mandates one.
You can call us directly at 860-358-2880 to set up an appointment, or you can be referred by a physician or caregiver.  
At your first visit:
We will ask about your current health, your medical history, and what medications you are taking.

You will see a physician or another specialist from our wound and ostomy care team.
Our clinicians will develop a proactive and comprehensive care plan for your treatment and review it with you and your physician. This plan will include:
a schedule for changing dressings

how often you will need to come to the Wound & Ostomy Center
Please bring a list of medications that you are currently taking to the first visit.
Treatment is usually covered by most insurance companies, including Medicare and Medicaid. You can check with your insurance provider to be sure, or our staff can contact them when you visit for the first time. We will also contact your insurer for authorization.